We were super excited to be part of all the great things going on at Rossmoyne Elementary School's STEAM Fair on Friday 5/20/22!
Unfortunately we were so busy have fun with everyone who stopped by our tables that we forgot to take many pictures! 🙁
In this one we did get, you can see some youngsters about to experience an really COOL experiment with "Fake Snow" – it's amazing how much water those little granules can absorb!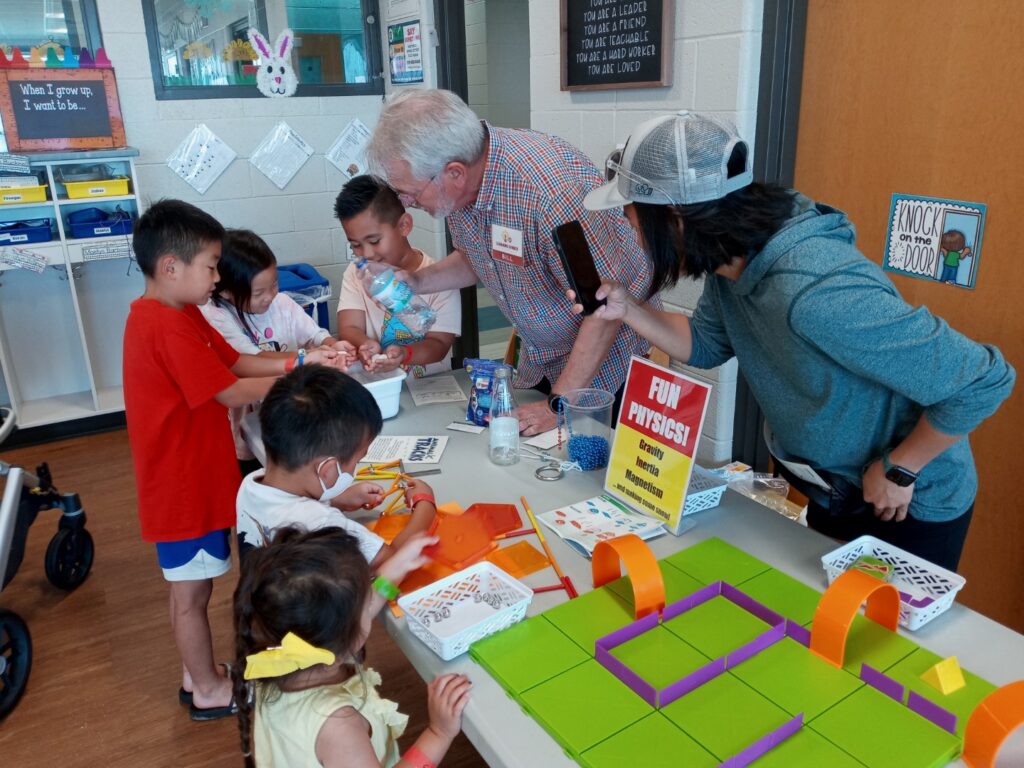 Plus we hoped you enjoyed learning a little about Coding, 3D Printing, Gravity, Inertia, and Magnetism.
Hope to see you next year!