We had a GREAT time being part of the Red Mill Elementary School wonderful STEAM night on Wed 3/25!
Thanks to everyone who stopped by our tables. We hoped you enjoyed learning about 3D Printing and Gravity, Inertia, Magnetism and a little Chemistry… isn't Fake Snow fun!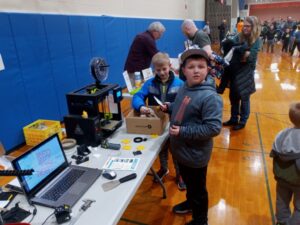 Hope to see you next Year!