3 Great 25% OFF Sales + Weekend Specials + Coupon!
Holiday Hours Underway – Open Sundays 1-5!
~ Weekend Specials ~
Thursday 11/30 – Sunday 12/3
30% OFF Plus+Plus Miniature Building Sets
25% OFF Magnetic Cube Puzzles – Shashibo and Cubendi
25% OFF Robotics and Electronics Sets
25% OFF Wooden Trains & Accessories from BRIO
25% OFF Gravitrax – The Ultimate High-Tech Marble Run! Learn More here
---
~ Concluded ~
Sale #3: BUY ONE / GET ONE
50% OFF SALE!
Thursday 11/16/23 – Sunday 11/19/23


Buy one, Get One

of equal or lesser value

for 50% OFF


All Toys, Games, Puzzles, Science and Art
Unlimited number of BOGO pairings.*
~ Concluded ~
Sale #2: IMAGINATIVE PLAY SALE
11/9/23 thru 11/12/23
25% OFF ALL:
* Playmobil & Playmobil 123
* Calico Critters
* BRIO and Big Jigs Wooden Trains & Accessories!*
Including NEW from Playmobil – COLOR (with Crayola markers), Disney Mickey and Minnie & Winnie the Pooh, and Princess Magic.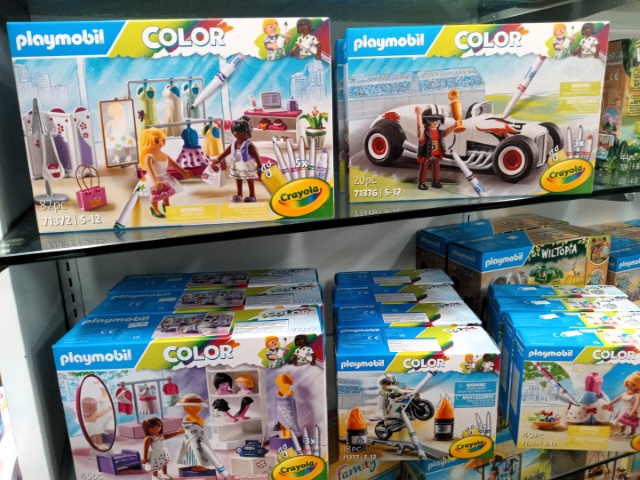 ~ Concluded ~
Sale #1: STEAM GIFT SALE – 25% OFF
11/2/23 thru 11/5/23
25% OFF All Science & Electronics Kits, Construction, Magnetic Play, Arts & Crafts!*
Including the following and MORE!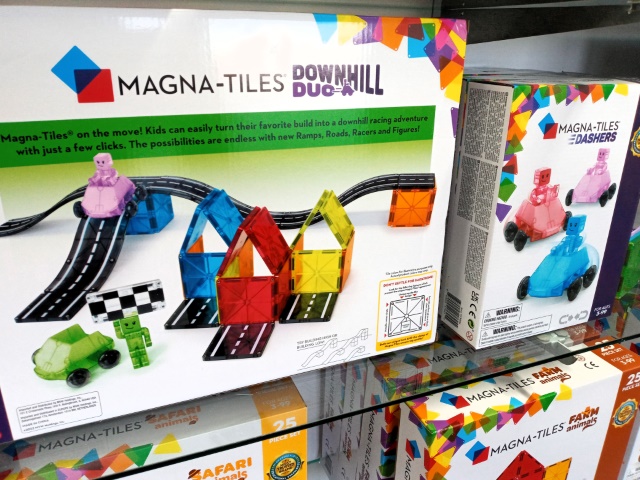 Magna-Tiles – New Downhill Duo and Dashers shown.
Gravitrax – New "Launch" starter kit with blue tooth connectivity shown.
Faber-Castell – Art kits and Paint by Numbers shown.
Klutz – Lego STEAM Kits and Fun Art Kits (include colorful information booklet) shown.
Snap Circuits by Elenco – Easy to use Electronics Science Kits shown.
Djeco – Oragami, Scratch Art, Mosaics, and Sticker Projects shown.
Totem Poppet Crafts from Local Artist Erin Sparler shown.
Scienze Whiz
Smart Max
Geomag
Creativity for Kids
and much more!
Sale Concluded: 11/2/23 thru 12/5/23
* All sales and specials In-stock, regular price items only. No other discounts.
Mailing List Patrons Receive a Special 20% Off Coupon!
If you are on our mailing list you should have received an email announcement (on Sunday 10/29) or if we don't have your email you should receive a postcard the week of 10/30/23. In addition to the information above, there is a coupon for 20% OFF one entire purchase of $30 or more – effective Monday 11/21/23 thru Saturday 12/30/23!
If you are not on our mailing list or didn't receive your announcement – when you are in to shop simply sign up and an associate will give you your coupon!
---
HOLIDAY HOURS:
Monday – Saturday 10-6
Sunday 1-5
Sunday Christmas Eve 10-2
Closed Thanksgiving, Christmas Day, New Year's Eve and Day.
(Effective Sunday 11/5 – 12/24)