10% OFF + FREE Shipping!
We are pleased to partner with Learning Resources to bring you these FUN and ENGAGING topic and age targeted learning bundles… at 10% OFF MSRP and FREE Shipping! A great way to freshen up your home learning times!
Early Learning Bundle

(ages 3+)

Math Bundle

(ages 3+)

Organization Bundle

(ages 4+)

Math & Language Bundle

(ages 4-5)

STEM Bundle

(ages 5-9)
Photos and bundle contents below.
Order by Phone or Online using the links below. Definitely contact us with any questions: 717.761.7445 or TLS@edu-care.net. Please note these bundles are not available for local pickup.
Free Shipping Coupon Code:
LERBUNDLE
On a mobile device?
Zoom In / Out for detail.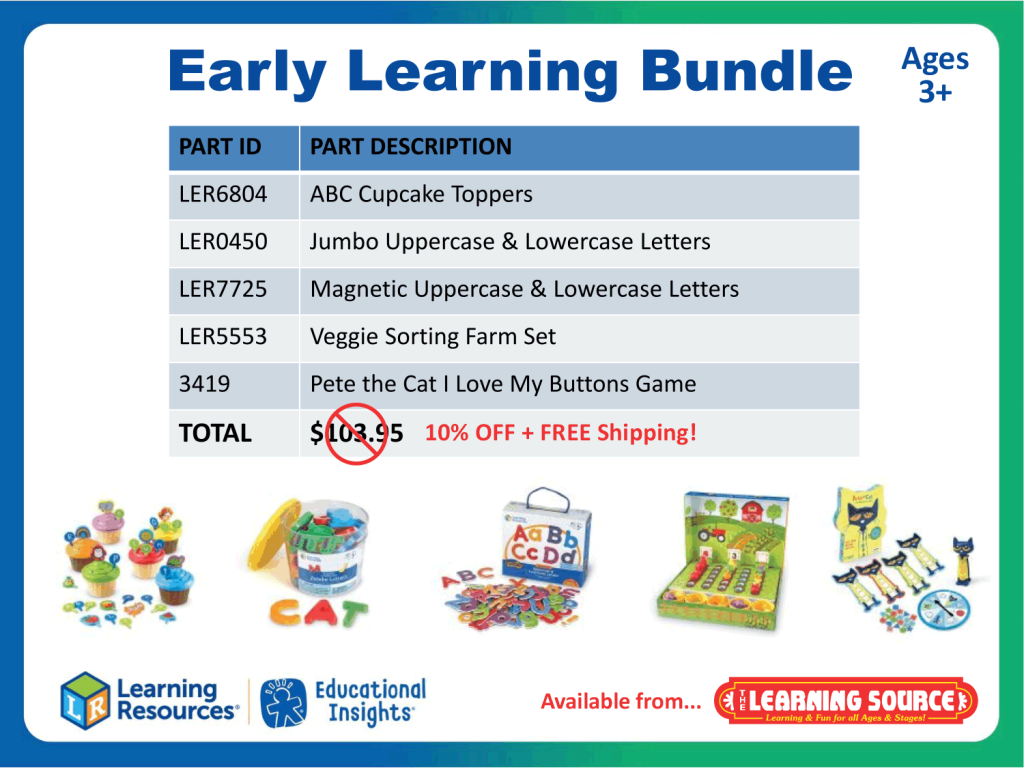 ---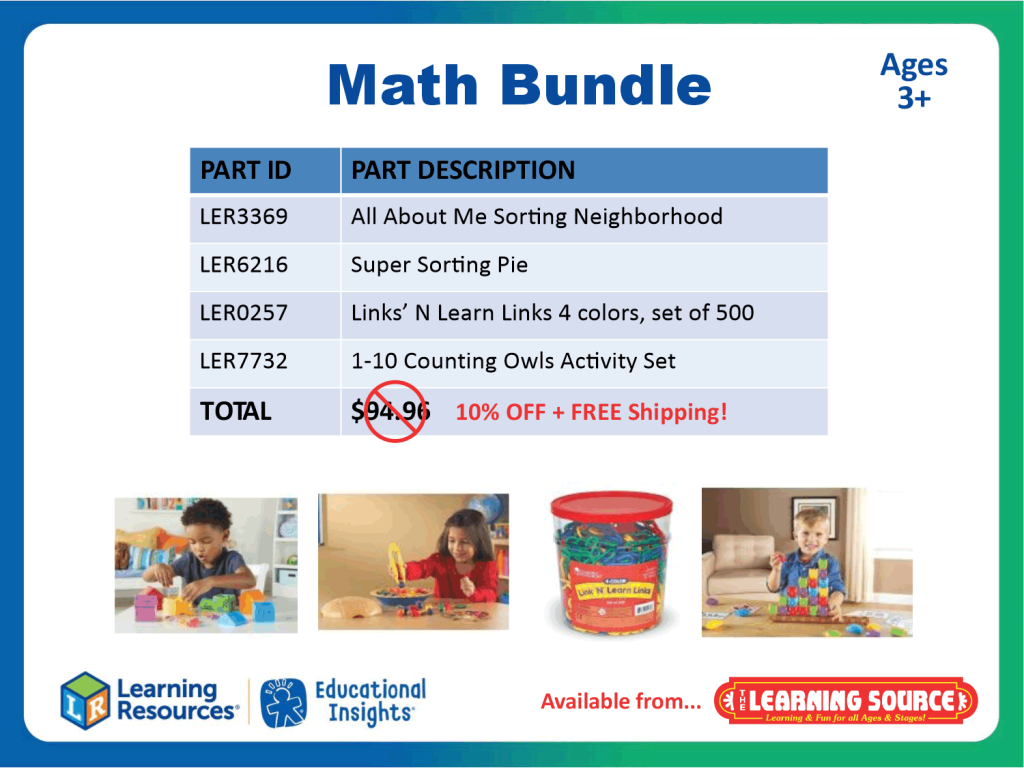 ---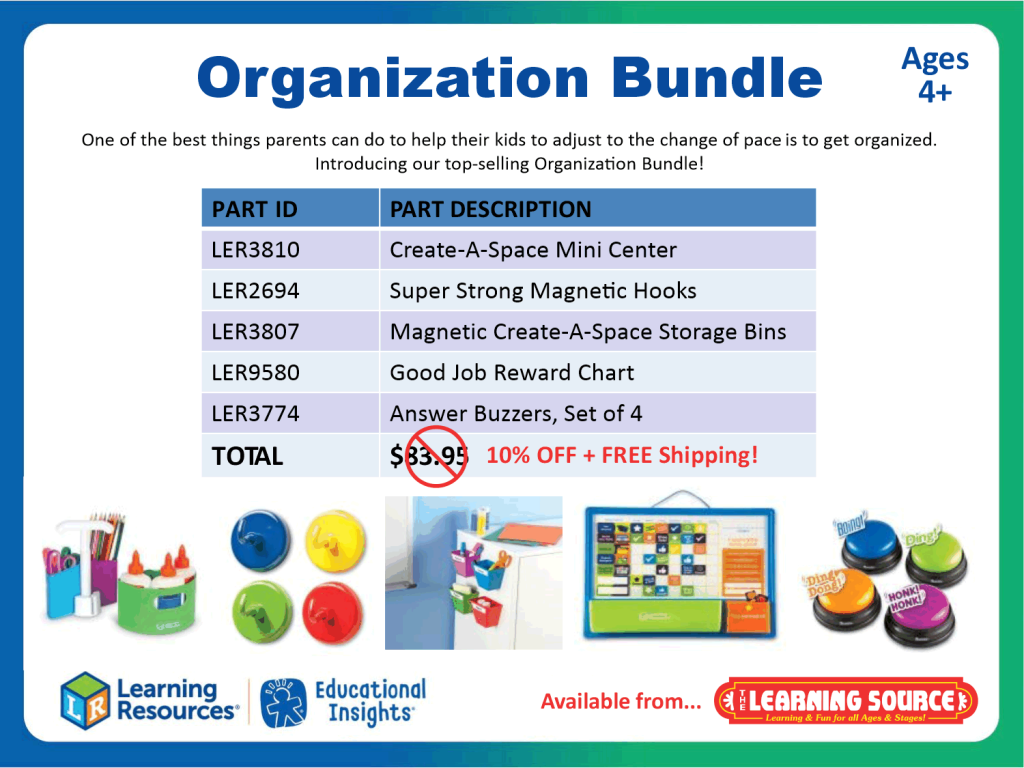 ---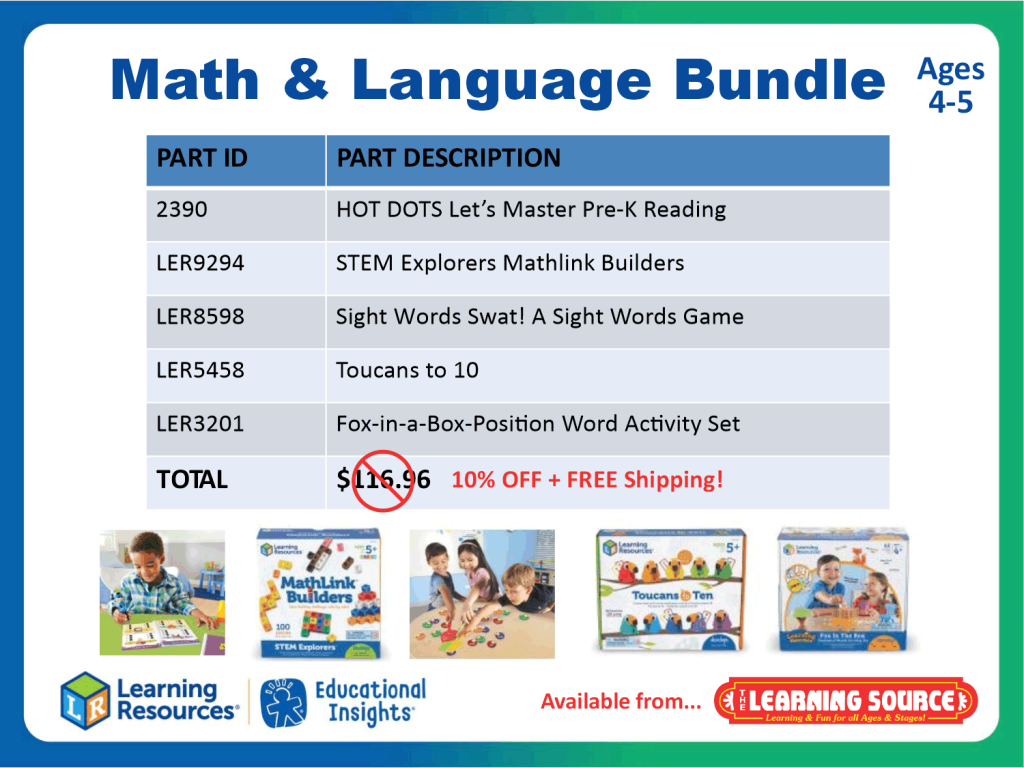 ---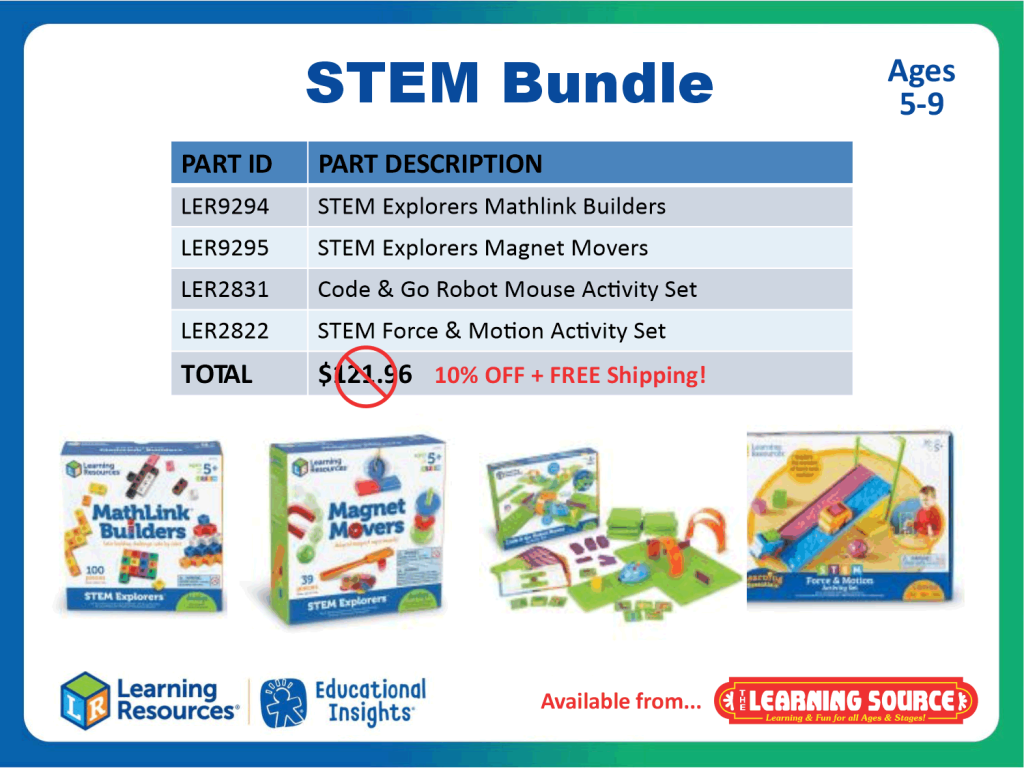 ---
We hope these bundles help you and your child have fun while staying sharp as we continuing spending extended time at home!
Remember, we love giving personal service…
717.761.7445 or TLS@edu-care.net
OR…
REMEMBER… FREE SHIPPING Coupon Code:
LERBUNDLE